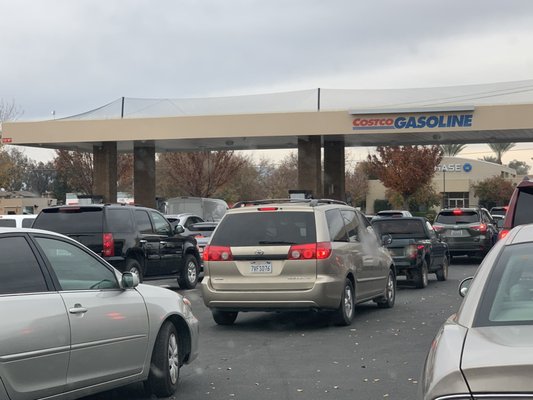 Welcome to our one-stop shop for the latest gasoline prices at Costco Gas Stations in Bakersfield, CA! We understand that keeping track of fuel prices can be a tedious task, which is why we've created this website to bring you the most current and accurate prices for all Costco Gas Stations in the Bakersfield area.
Here, you'll find regular and premium gasoline options, as well as any current promotions or discounts that Costco may be offering. Our goal is to provide Bakersfield residents and travelers with a reliable source for fuel prices, making it easy to find the best deal on gas. Please scroll down to see the prices table below for all Costco Gas Stations in Bakersfield.
Thank you for visiting our website. We hope you find it helpful in your search for the best gasoline prices in Bakersfield.
Gasoline prices are updated as of 12/10/2023
Station
Regular Gas Price
Premium Gas Price
Address
Hours
Map

Station

Bakersfield

Regular Gas Price

$4.399

Premium gas Price

$4.699

Address

3800 ROSEDALE HWY BAKERSFIELD, CA 93308-6235
(661) 852-2643

Hours

Mon-Fri. 5:30am – 9:30pm
Sat. 6:00am – 8:00pm
Sun. 6:00am – 7:30pm
Christmas Eve 6:00am – 05:30pm
Christmas Day Closed
New Year's Eve 6:00am – 05:30pm
New Year's Day Closed

Map

Station

SW Bakersfield

Regular Gas Price

$4.399

Premium gas Price

$4.699

Address

4900 PANAMA LN BAKERSFIELD, CA 93313-3479
(661) 398-4740

Hours

Mon-Fri. 5:30am – 9:30pm
Sat. 6:00am – 8:00pm
Sun. 6:00am – 7:30pm
Christmas Eve 6:00am – 05:30pm
Christmas Day Closed
New Year's Eve 6:00am – 05:30pm
New Year's Day Closed

Map